I am so pleased to share with you a real party from one of my readers! This absolutely adorable Uno themed first birthday party was done by Laurie Leal. It just could not be cuter! Check out the details!
Avery is my third child. If there is one thing I know, it's that the one year old party is for the parents, not the child. At this point I don't have anything to prove and hosting a party where we invited our friends would mean a very large gathering with MANY kids. If the weather was nice in Upstate NY at the beginning of April, it could have been an option. But it's not. So we decided to keep the party to a small intimate group of five families (10 adults and 10 kids). Since I wasn't going to be spending a ton of money or time of large quantities of food, I dedicated my time to adorable invitations, the cutest outfit ever, and the dessert table.
Being a first birthday, I decided on an "Uno" theme. First, the invite. Paper Clever (via etsy) made adorable invitations.
Second, the outfit. Again, Etsy provided me with Birthday Couture who made an adorable Uno dress. Matched with rainbow leg warmers, a monogrammed diaper cover and headband - Avery was set for some pictures!
For the party, dinner food was on one table, drinks on another and the dessert table - another.
I began the dessert table by using black and white. Black table cloth, white dishes. I added the Uno colors (red, green, yellow and blue) with icing, flowers, etc..
The dessert table included cupcakes with toppers from Fairytale Frosting, cookies, chocolate lollipops and candy. The cupcakes alternated chocolate and white cake. The lovely toppers were my featured item and added color to the cupcakes. The cookies were homemade sugar cookies with homemade colored icing. I use red, green and blue to stay with the Uno theme. I melted colored chocolate for lollipops. I arranged them like the Wild Card in the game Uno. Little red ribbons were tied on each lollipop for a more finished look. Lemonheads and Cherry Bombs filled glass jars. I used toys we already had (like the soft blocks) and some cute red pots with cut flowers to fill in the extra area. A personalized frame on the wall helped frame the table.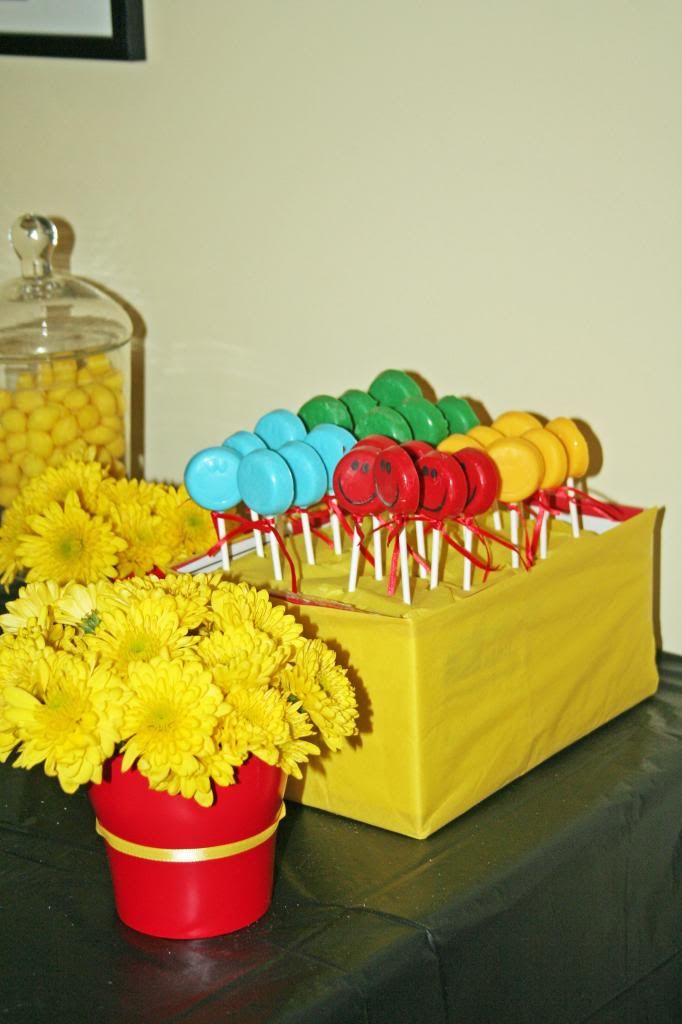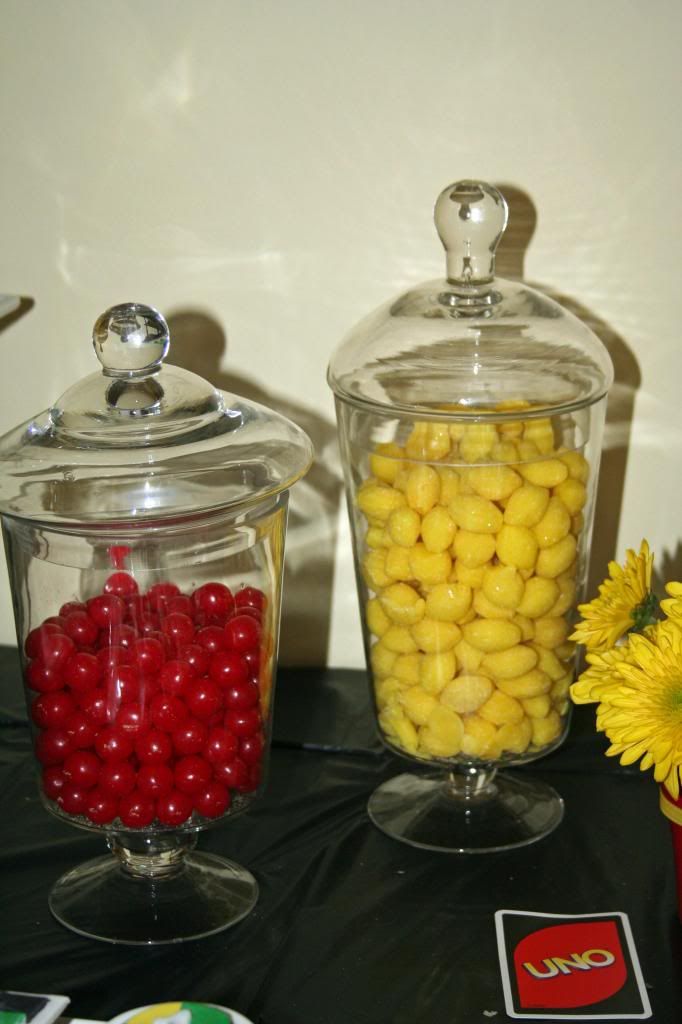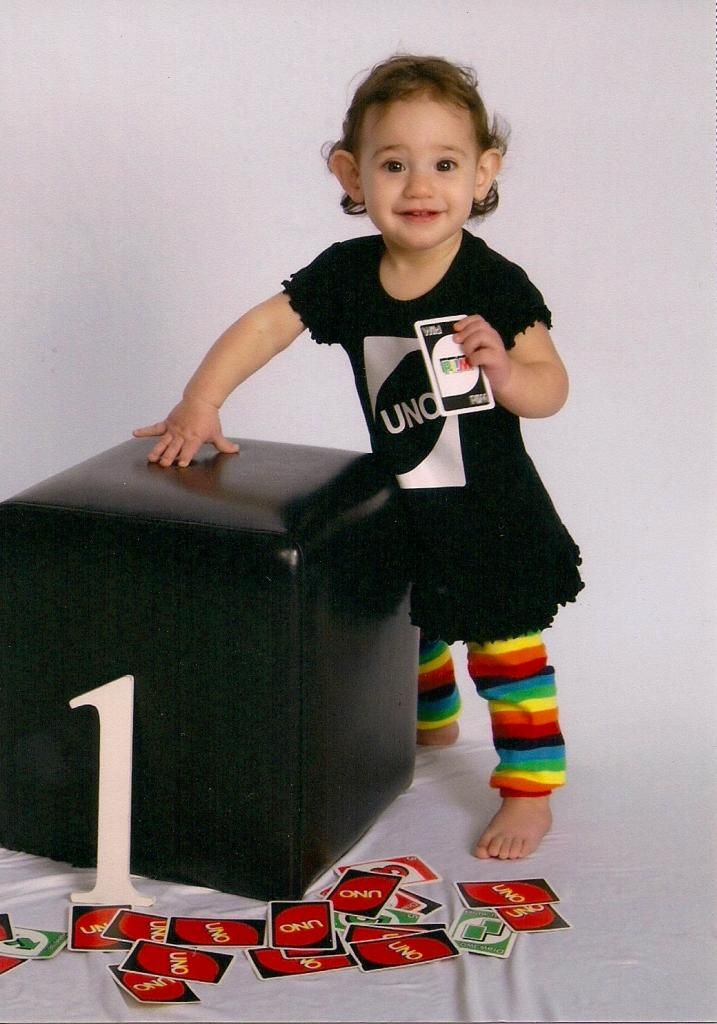 Seriously, how cute is Avery?!
Thanks for sharing your party Laurie! The details are fantastic and the theme is so cute and unique! Great work!