Scented candles are a bit of an addiction for me. At any time I have upwards of 15-20 candles in my living room. I love the smells and the ambiance.
If you've been following my blog for awhile, you also know that if its glittery or sparkly, I also love it. So its safe to say that pretty much any kind of bling is awesome.
I recently was offered the opportunity to test out and review a Diamond Candle. Basically, you get this deliciously scented candle, and buried inside is a sparkly ring! As you burn the candle, it will slowly reveal a foil package containing your bling. But the really fun part is that the rings can actually be valued at thousands of dollars! Each candle has a different ring, so you get a long lasting, wonderful smelling candle and a shiny new ring?! Pretty much a girl's dream come true.
So I sampled the Lavender Lemon scent. Let me tell you what, YUM. I love the fresh clean scent of lemon but the relaxing aroma that comes with lavender too. Combine them and you have a fantastically soothing and fresh scent.
When my foil package was finally revealed I was ecstatic! I loved the ring! Its so my style too!
Check it out!
I love everything about these candles. The only "negative" I would give on this review is that the ring is a little bit big. I'd love to see where you could create a profile of your ring size(s) and be able to select a scent and ring size to ensure your bling properly fits.
Overall I give this product 2 thumbs up!!
WAIT! It gets even better!!! Diamond Candles is also generously letting me give away a candle to one of my lucky readers!
Make sure to follow Fairytale Frosting on Bloglovin and sign up below to win!
**Winner will be notified via email at the end of the drawing
***I did not receive any compensation for this post, other than the free product to review. My opinions are my own, based on my own experience with the product.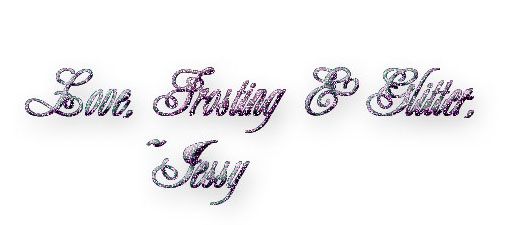 This contest has ended.
The winner is Shani G! Congrats!
a Rafflecopter giveaway